CONRAD, John, MWO, CD, (Ret'd), RCAF/Logistics, Sup Tech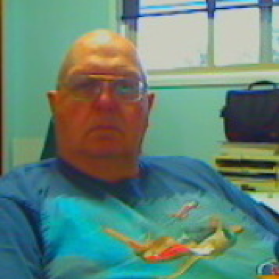 John, age 76, passed away on Friday, September 28, 2018 at St. Michael's Hospital in Toronto, Ontario.  He was surrounded by his loving wife, Linda and his son Bryce (Isabelle Ryder) and Heather (Joe Seli).  Linda and John had just celebrated their 50th anniversary of marriage.  John was the proud grandfather of Hayley, Madison, Avery & Emma, who will miss his constant encouragement and words of wisdom.
John was a proud member of the Royal Canadian Air Force and spent much of his time as a retiree touching base and exchanging "war stories" with his former colleagues and fellow retirees.
Recognizing his years of service and commitment to the Canadian military, memorial donations may be made to the Wounded Warriors Foundation, a charity devoted to honouring and supporting Canada's ill and injured Canadian Armed Forces members, veterans, first responders and their families.
From John's friend, Ted:
We were stationed together here in Comox as Cpl's in late 60's and then again in the 73 Svc Bn Egypt as Sgt's in late 76-77 rotation where we worked in our spare time doing phone patch traffic on the ham radio for (VE2ZN/SU Roger GASCON).  John had also served in Pakistan, North Bay, Kingston and NDHQ from where he retired.
Condolences to his wife and family.
R.I.P. John.
Ted VA7YQQ
Comox, BC
---