CHAUVIN, Guy, Lt(N), Ret'd, RCN-Sea Log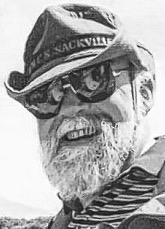 Guy was born in Montreal, Quebec in 1936 and died in Halifax on September 8, 2021.  He will be greatly missed by his wife of 62 years, Peggy (Margaret Cain), and their beloved son Max. He will also be missed by Max's wife Sandra (Toohey), and many dear friends.
Guy joined the Navy when he was 16 as an Ordinary Seaman Radio Communicator Supplementary.  He served on HMCS Micmac and was terribly seasick. He was released and later joined UNTDs, and upon graduation from McGill University in 1959, he joined the RCN as a supply officer.  That year he also married Peggy. He served in VS881, HMCS Hochelaga, HMCS Cape Scott, RCAF Centralia, HM Supply Depot Halifax, HMC Dockyard Halifax, was the officer in charge of Central Victualling Depot and supply officer of HMCS Chaudiere. He resigned in 1966 at unification.
Guy replaced Commander James Bond as Chair of the Canadian Naval Memorial Trust.  A long-time member of the HMCS Sackville Trust, Guy especially enjoyed and reminisced about several trips to Londonderry with other trustees to attend commemorative ceremonies of the Battle of the Atlantic and the lives of the many Canadian sailors who served in convoy duty in the naval base at Derry during The Second World War.
Guy returned to university, obtained an MA from Dalhousie, started teaching political science at Saint Mary's, and later obtained a Ph.D. from Trinity College, Dublin, Ireland. Guy was very active in the faculty union and was chair for many years.  He retired in 2006 from Saint Mary's after 40 years of teaching.
Guy and Peggy (and Max in his youth) traveled widely in Europe and most recently enjoyed river cruises.  Guy was a lover of music, especially baroque music, and supported Symphony Nova Scotia.  He loved to shop and valued many friends he made at the local farmers and brewery markets.
Cremation has taken place, and burial will be at sea.  If desired, donations in Guy's memory can be made to the Canadian Naval Memorial Trust, P.O. Box 99000 Station Forces, Halifax NS B3K 5X5 or Symphony Nova Scotia, 301- 5657 Spring Garden Rd., Halifax NS B3J 3R4.
Online condolences may be viewed or sent to: www.mattatallfuneralhome.com
---