CATHCART, Francis, Llewellyn, "Frank", RCASC, Logistics – MSE OP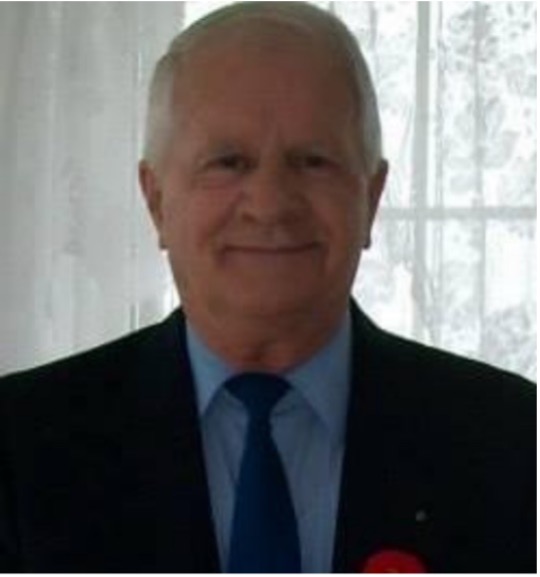 With deep sadness, we, the family of Francis Llewellyn "Frank" Cathcart, born November 14, 1938, in New Waterford, regret to announce his passing on Wednesday, March 3, 2021, at the Cape Breton Regional Hospital, Sydney.
Frank is survived by his loving spouse, Edith King; stepdaughters, Treena (Jimmy) Jacobs, Sydney and Cheryl (Michael) Stewart, Chezzetcook; stepson, Lenn (MC) Herritt, Kentville; special grandson, Kalan, who was his pride and joy and with whom he shared a special bond; grandchildren, Jostenn, Brielle, Nigel, Andrew, Sahsha and Christopher; and great-granddaughter, Callie;
In the 1960's, he served overseas with the military and was presently employed at the Canadian Coast Guard College, with Commissionaire's Nova Scotia as Site Manager. Frank was a long-time member of the Masonic Lodge, Louisbourg, the Cape Breton Shriners, Donkin Legion and AA.  An avid hockey fan, he enjoyed cheering on the Boston Bruins.
A private family service will take place.  Visitation, open to the public, will be held at Sydney Memorial Chapel on Monday, March 8 from 2-4 p.m.  Interment will take place in Harbourview Cemetery at a later date.
Memorials may be made to the First United Church, Louisbourg, the Feral Cats Society or the Shriners.
Words of comfort can be sent to the family at www.sydneymemorialchapel.ca or e-mail sydneymemorialchapel@ns.sympatico.ca
From Ken Diamond, RCASC Assoc West:
It is with great sadness I read this morning of the passing of a dear friend, former hockey team-mate and all-around great guy, Francis (The Cat) Cathcart.  Frank and I first met in November 1959 when I reported to the RCASC School for basic training with 95 Platoon.  Frank had arrived a couple of days ahead of me and upon meeting we struck up a friendship that endured all these years.  Frank was an unforgettable character to anyone who knew him and was a very popular member of our Corps.  I join with a multitude of others who wish his family our sincerest condolences.  Until we meet again, rest easy soldier, your duty is done."
From CWO (Retd) Donnie Cappler:
To the Canadian Military HOCKEY world of West Germany 1962-1965 Soest, Werl, Iserlohn, I bring sad news….the passing of star Huskies hockey player of Frank "Cat" Cathcart in Nova Scotia 4 March 2021……though his hockey stick was so short we had to put an extra strap around the bundle to keep it tied in…he could score goals…a player of deception and quickness….though gone Frank will be remembered for years to come for the fond memories he left behind….May He Rest in Peace…
From Lisa Earle:
There are not enough kind words to say about Frank.  I met as a cadet when he was a commissionaire at the CCGC in 2003.  He always had a kind word and a sincere smile for every cadet.  Years later I returned to visit the college and found Frank was as friendly and full of energy and smiles as ever.  He remembered all of the cadet's names from my time there, after so many years.  He had the kindest heart and left a lasting impression on many promotions of cadets over the years.  It is with a heavy heart I send my condolences.  A bright light has been turned off, but the warmth he shared with so many, will continue on for a long time to come.
---