BURROWS, Murray William "Pinky", CD, Sgt (Ret'd), Logistics – Sup Tech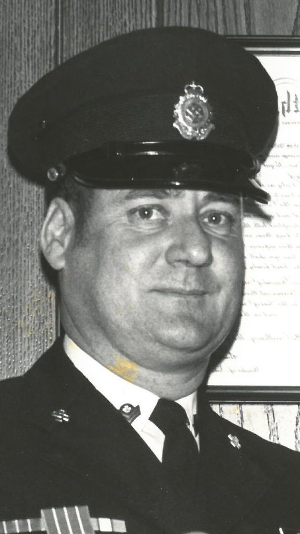 It is with great sadness that we announce the death of our dear brother, Murray William Burrows, age 81 at Glace Bay Hospital on July 7, 2020.  He was a resident of Taigh Na Mara Nursing home the past two years.  He was born in Glace Bay on June 18, 1939.  He is survived by his sisters, Sr. Martha Eileen, Tina (Oran) Mosher, Kay (Joe) Mauti, Carol O'Quinn, Cheryl MacKenzie, and Martha (Danny) Matheson.
After attending school at South St., Lakeview, St. Anthony's, Holy Cross and St. Anne's High, Murray joined the Canadian Armed Forces where he served for thirty-eight years. During that time, as a Peace Keeper, he was stationed to many parts of Canada and other countries – Egypt, Israel (Golan) Heights, Venice, Germany, Holland, France, England, Scotland, Denmark, Singapore, Austria and Cyprus. No matter where he went, he always brought home something he thought his family would like. He joined the Legion wherever he was stationed. He was currently a member of Branch 3 Legion and the Peacekeepers.
After his retirement he returned to Glace Bay to assist in providing care for our mother.  Murray was very good to his whole family, particularly his sisters.  We, his family are deeply grateful for the love and support he gave us, especially his loving care of our mother, his daily phone calls, his daily visits to the hospital to see family, relatives and friends.  All will be missed.  Although he did not always show it, Murray was a person of great faith.  Many will remember his attendance at daily Mass after going to the gym and for a while after he went to Taigh Na Mara.  His faithfulness to Holy Cross Church was evident as he left home early every Saturday to open the door and greet everyone who came to the 4 o'clock Mass.  He also took up the offering at that Mass.  Before his stroke, Murray attended Perry's Gym six days a week where he made many friends.
In lieu of flowers, donations can be made to Holy Cross Church, the Sr. Agnes Burrows Bursary at UCB, the Sisters of Charity Ministry Fund at Caritas Centre, 215 Seton Road, Halifax, N.S. B3M 0C7 or a charity of one's choice.  On line condolences to the family can be expressed at: www.vjmcgillivray.ca
---