BARETTE, Robert Brian Leo, LCol (Ret'd), CIC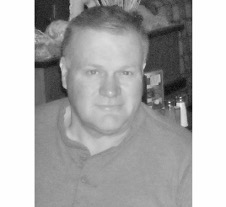 Rob passed away on Tuesday, April 13, 2021, age 67, at the Ottawa General Hospital due to complications of COVID-19.
He leaves his beloved wife of 37 years Carole (Née Kippen), son Jared Lee, daughter Leandra Elise, and his adored family dog Ivy.
Following in the footsteps of his father, Robert joined the Gloucester Police Force (later Ottawa Police) and reached the rank of Staff Sergeant and served for 32 years.
He also served for 47 years as a Logistics Officer in the rank of Captain with 28 (Ottawa) Service Battalion and was a start-up member of the Battalion Association.  He subsequently ran 2870 Royal Canadian Army Cadet Corps where he was commissioned and attained the rank of LCol (CIC).
Due to the current COVID-19 restrictions, his family has decided to postpone a traditional memorial service for Robert at this time.
For those wishing, donations to the Army Cadet League of Ontario would be appreciated. https://www.canadahelps.org/en/charities/the-army-cadet-league-of-canada-ontario/
Sharing memories and condolences at www.arbormemorial.ca/en/kelly-somerset
From Paul Fraser
My thoughts are with the Barrette family with the loss of Bob. He will definitely be missed.  His contribution to the Army Cadet program cannot be overstated.  He was instrumental in the lives of many army cadets in Ottawa and both nationally and internationally that have come through Connaught Cadet Training Centre.  Again, my thoughts and prayer are with you today.
---