BALFOUR, Virginia (Ginny) Lee, Captain (Ret'd), CD, RCAF Logistics/PAdm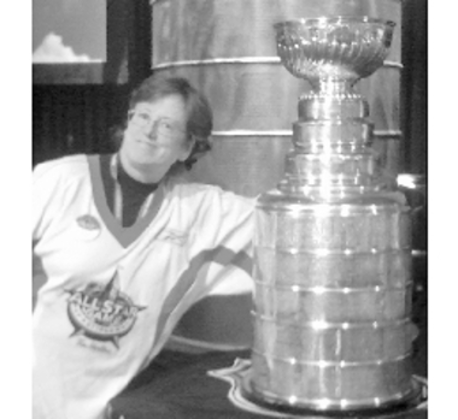 Ginny passed peacefully in her home in a serene and loving environment October 23, 2020 at the age of 63 after a long and valiant struggle with cancer.
Ginny was born October 18, 1957 in Arlington, Virginia, from whence she got her name.  She graduated from the University of Ottawa with a degree in Physical Education. During this time, she was also a reservist in the Cameron Highlanders of Ottawa and upon graduation she joined the RCAF as an Officer.
In her 41 years of military service, she served at CFB Chilliwack, CFB Summerside, CFB Trenton, and National Defence Headquarters in Ottawa.  She retired as a Captain at the age of 60.
Ginny was a believer in lifelong learning, taking courses on a wide array of topics.  She was an avid hockey fan and consumer of news.  She loved Canada and particularly its politics.  She was never one to turn down an opportunity to debate the issues of the day.  Serving our country was a true point of pride for her.  Above all, she fiercely loved her family and its traditions, and never forgot a birthday or celebratory event.
Virginia will be interred beside her Mother, Jean, in a private ceremony with immediate family at Beechwood Cemetery in Ottawa. www.beechwoodottawa.ca
---