AUDET, Brigitte, MCpl (Ret'd), CD, RCLS-Sup Tech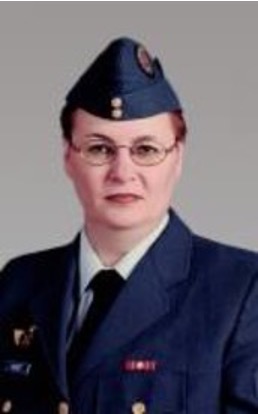 Brigitte, age 65, passed away 30 May 2021.
Brigitte enrolled in the Forces on 5 Jan 1978 and proceeded to basic training at CFB St-Jean on 15 Jan 1978.  Upon graduation Brigitte continued to Saint-Jean for second language training.  On Oct 1978 she was attached posted to CFB Trenton while awaiting her QL3 training.  After completion of her QL3 course, Brigitte was posted to CFB Montreal in 1979 and then to 25 CFSD in 1981 before being posted to CFB Bagotville.  While in Bagotville, Brigitte spent four years at Base Supply.  In June 1990, she was off to CFB Borden and was posted back to Bagotville in 1992, where she spent two years at Base Supply and three with 433 Sqn.
She left the Reg Force on 20 July 2000 and joined ARAF on 21 July 2000.  She retired 15 June 2012 after 34 years of dedicated service.  She retired in St. Hilarion, Bas de fleuve, now Baie-Saint-Paul.
---