ASHMEAD, Keith Albert, CPO2 (Ret'd), CD, Naval Storesman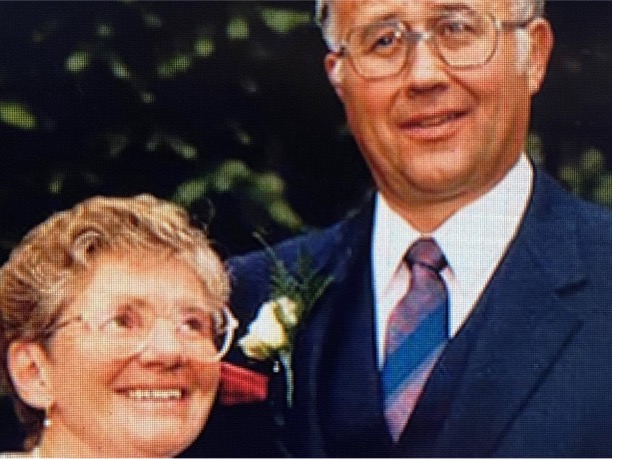 Keith, age 80, and his wife Edna Annie of Calgary, AB tragically passed away as a result of a car accident on Monday, November 8, 2021.
Farm boy from Stony Plain, AB, serving in the Royal Canadian Navy met in Halifax this adventuresome independent gal from Newfoundland. Married in 1972, they soon were posted to Lahr, Germany with Edna's sons, Richard and Marc. They came to Canada in 1980 and in 1986 they moved to Calgary. Edna was the Queen of Bingo and Keith was the King of BBQ. They found fulfillment spending time with friends, family, and the Legion.
Keith was an active member of the Royal Canadian Legion North Calgary Branch serving as Sergeant-at-Arms and as Chairman of the Branch Poppy Fund.
Memorial services will be determined at a later date. Expressions of sympathy may be forwarded to the families by McInnis & Holloway Funeral Homes website. Charitable donations may be made in their names to either Veteran's Food Bank,4619 6 St NE #1, Calgary, AB T2E 3Z6, Telephone: (403) 277-8387 and the Calgary Humane Society. 4555-110th Avenue S.E., Calgary, AB T2C 2T7, Telephone: (403)205-4455, www.calgaryhumane.ca.
From Bert Standring, Past President of the Royal Canadian Legion North Calgary Branch.
Keith has always been there when we have needed him, and I can't say enough about him. He's certainly been a loyal friend as well as a volunteer; he will be remembered for his sense of humour and his willingness to take on any task. It's a tragic loss for us. Not only as a friend but as a volunteer, and the branch itself will dearly miss him because he was always there. He did a good job in being a sergeant-at-arms. He knew his job and made sure it was done right. We are going to miss him tremendously.
---