APPLETON, Elliot William, MWO (Ret'd), RCASC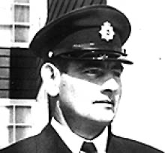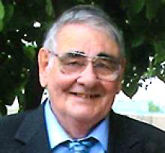 William passed away, surrounded by his family, on Friday, February 23, 2018, in Winnipeg, MB, at the age of 81 years.  Left to survive William are his daughters Kathy (Terry) and Debbie (Willie); sons Robert, Terry (Sandy), Dave (Anabel) and Tim (Mara). He will be missed by his grandchildren, Jason (Jen), Cordella (Carlos), Tannis (Andrew), Shaylynn (Matt), Shawn (Melissa), Brian (Ning), Yoki, Adriana, Nicoletta (Alex), Adam, Jacquelyne, Brianne, Amber, and great-grandchildren Dallas, Jordy, Abigail, Hannah, Aveary, Rylee, Aiden, Tylan, Rinda and Setsuna.  He was predeceased by his beloved wife Evelyn, of 63 years of marriage; son Billy, and grandsons Taylor and Nicholas.
William was born in Toronto and left home as a young teenager to head to the east coast.  On May 23, 1953 he enrolled in the Royal Canadian Artillery as a Gunner.  A posting to Winnipeg led him to meet Evelyn at the local Normandy Dance Hall.  A short time later, in August 1954, they were married and started their family.  In 1956 William joined the Royal Canadian Army Service Corp., promoted to Corporal, and in 1958 was relocated with family to England to be the personal driver for General Kitchen.  In 1960, he returned to Winnipeg for a short while before leaving for an unaccompanied tour in the Middle East.  He was the Queen's driver on four separate state tours, in 1967 driving HRH Prince Philip to the opening of the Pan Am Games and as a Sergeant during the 1970 Royal Tour of the Northwest Territories and Manitoba.  In 1971 Dad was in a green suit and in 1972 he was promoted to Warrant Officer and was posted to R.C.A.F. Station Armstrong as Transport Officer.  In 1973 he returned to CFB Winnipeg, still as an airman. In 1975 he was posted to CFB Beausejour for four years and in 1980 was posted to AIRCOM HQ Winnipeg, where he was promoted to Master Warrant Officer.  In 1981 he received his last posting to CFS Holberg as Station Transportation Officer. William, from Gunner in the RCA, to Master Warrant Officer in Air Command proudly, and dutifully, served his country for 35 and a half years ultimately ending his career with a perfect driving record.
In retirement William enjoyed the simple pleasure of time well spent camping and fishing in the early years and later in the Big Whiteshell where he and Evelyn had their cottage.  The family enjoyed many great memories, fishing, swimming, blueberry picking, laughing, and relaxing.  William was an avid woodworker, spending many hours making whirligigs and enjoying the local school children's excitement as they walked by looking at them spin alongside the wind.  He provided many made-with-love wooden treasures for friends and family from wood burl art pieces, end tables, to cradles and shelving for toys for his grandchildren.  Over the cool winters he would experiment with soups, mastering Appleton family favourites such as ham and pea, hamburger, lentil and clam chowder.
A private service will be held at a later date.  In lieu of flowers, donations graciously accepted to the Veterans Emergency Transition Services.
From RCLSA MEMBER, Sean McGrath
I had the pleasure of working with William when I was the Station Logistics Officer at CFS Beausejour from 1975-77, and I will always remember and treasure the wise advice and support that he gave a young and rather nervous officer.  He was a fine man and a fine soldier.
---