AMYOTTE, Denis, MWO (Ret'd), MMM, CD, Adm Clk/HRA, RCLS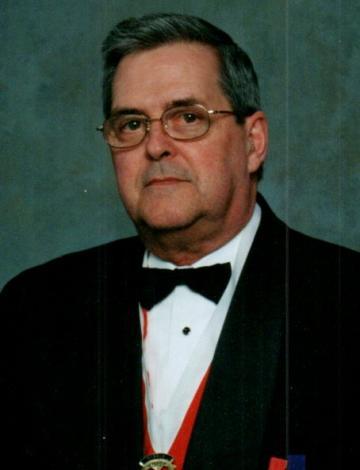 Denis passed away September 14, 2023, at the age of 76.  He leaves behind his loving wife Adriana who he adored for 55 years, his daughters Eileen (Ron) and Nathalie, and his three grandsons Éric, Jean-Luc (Rowan) and Daniel.  Pops was so proud of his grandsons and spoke of them often to all who would listen.
Denis has touched many lives in his career in the Armed Forces, the Corps of Commissionaires and through his charity work with the Knights of Columbus (ex Master, District 6) and the Catholic Church.  The loss is felt by his many friends and the community to which he gave so much time.
Friends and family are invited to visit the Hall of Colours of the Beechwood National Memorial Centre, 280 Beechwood Ave. Ottawa, on Wednesday October 4th from 7:00 to 9:00 pm.  Funeral mass will be held Thursday October 5that Marie Médiatrice Roman Catholic Church, 344 Cyr Avenue at 10:00 am. followed by internment at 11:30a.m. at the National Military Cemetery and a reception in the Borden & Fleming Suites of the Beechwood National Memorial Centre.
In lieu of flowers, the family asks that donations be made to the University of Ottawa Heart Institute.
---