ALLDAY, Derrick Robert Joseph, Maj (Ret'd), CD, Army-Log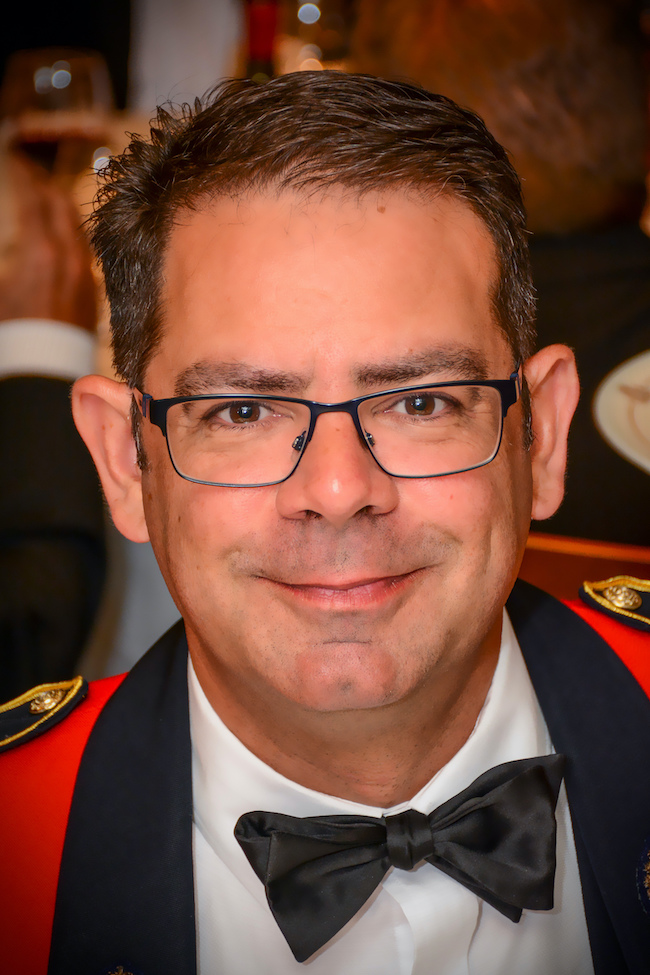 It is with great sadness that the Allday family announces the death of Major Derrick Robert Joseph Allday, CD age 54 of Fall River, NS. Derrick passed away on 29 June 2022 at the Victoria General Hospital after a very courageous battle with cancer.
Derrick is preceded in death by his mother, Helena Marie Allday (LaRusic), and survived by his wife Lisa, three children, Madison, Braedon and Ashlyn, his loyal fur-baby Finnegan, his father Robert, sister Melissa (Roland) Benoit, brother Joseph (Wanda), sister-in-law Amber Cole, nieces, nephews, cousins and countless friends around the world.
Derrick joined the Canadian Armed Forces in 1985 and proceeded to have an amazing career as a Logistics Officer which saw him posted coast to coast and overseas, with his last posting being in Latvia before returning home to Nova Scotia.
In 1997, he married the love of his life, Lisa Anne Scale, and they have three beautiful children, Madison, Braedon, and Ashlyn. Derrick lived a life of service, leading by example. He faced all challenges with a brave heart and a smile on his face. He was a helper and never passed a chance to roll up his sleeves to help make this world a better place.
Derrick was a dedicated volunteer with numerous organizations including The Tema Foundation, Cadets, Scouts, Knights of Columbus and every organization his kids were involved in, or that Lisa signed him up for. He was best known for truly being "an Officer and a Gentleman". His kind and compassionate spirit and quick wit will be a huge loss to all who have known him.
In lieu of flowers donations can be made to The Tema Foundation.
---