AIRD, Warren Alexander, Chief Petty Officer, Logistics – Sup Tech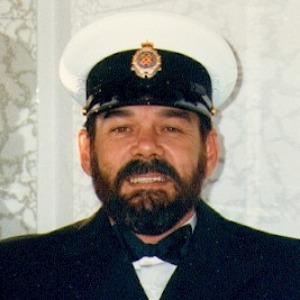 CPO Aird passed away on the morning of Wednesday, 25 July 2018 after an epic battle with the big C. Born in St. Catherine's, Ontario, he was predeceased by his wife, Marguerite "Maggie", the love of his life. He is survived by his loving daughters, Trudy Aird-Wentzel and Kimmer Aird; granddaughters Cejay and Jordin Wentzel and great grandchildren Danae and Daevon Wentzel.
Bacardi stock took a dive on his passing. Stubborn to the end, he was cranky, impatient, funny, charismatic, charming, kind, charitable, and a great storyteller sharing tales of a wild youth, his dedicated Naval Service or just some random hilarious moment he caught in life. He loved his family – enjoyed a good debate, movie or just sitting around a fire enjoying a glass of rum. For a guy who used the phrase "People are a pain in the ass" a lot, he had really good friends, close family ties and was deeply loved. His loss will felt by all for some time. Cheers to you, Sir – it's "Bacardi Time". You will be missed and truly remembered.
There will be no funeral service held as per his request. A gathering of friends and family will be held at the Royal Canadian Legion, Centennial Branch 160, 703 Main Street, Dartmouth, Friday, August 3rd, from 2-4 p.m.
Donations in memory may be made to the charity of choice. Online condolences may be sent by visiting: www.coleharbourfuneral.com.
---