2019 ATC RCOC REUNION KINGSTON 16 May
A great get-together of all our old buddies and wives  (front row). It appears we are probably the last of the Apprentice Soldiers to hold reunions.
It was our seventh year at the Martelo Army Navy in Kingston and included, 1 and 2Pl 1953 intake. 3 Pl 1954 and 4 Pl 1955.
We also had two apprentice soldier guests Glen Numbers RCASC  and Gerry Duguid RCE.
It must be noteworthy that many of the lovely ladies seated in the front row are the reason the back row has survived to this ripe old age.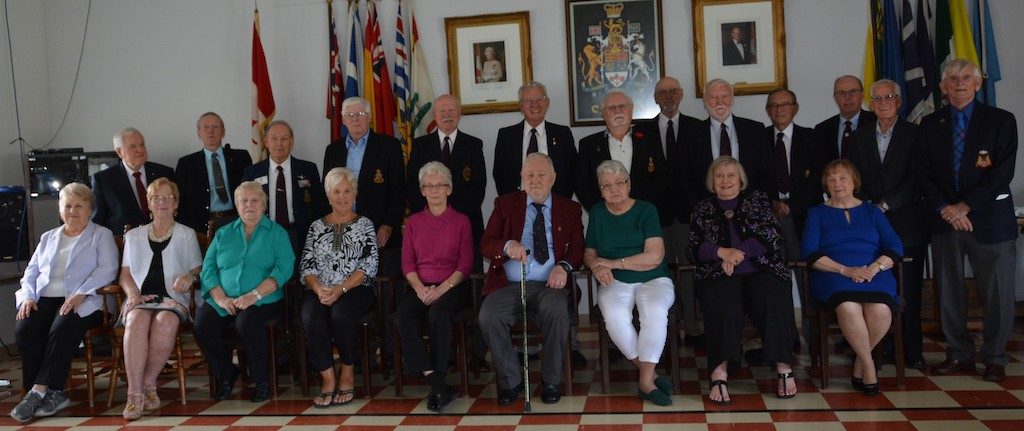 Back row left to right
Rene Kelly, Glen Numbers, Stan Jackson, Wally Grant, Carl Duff, Tony Garron, Jim Steed (seated), Bob Martinson, Jack Lemyre, Ross Phillips,
Jack McPherson, Gerry Duguid, Neil Cameron and Bob Elliott.
Sadly we missed Don Dunphy 4PL who passed in 2018.
The 2020 reunion will be held same location Thu 21 May .
Bravo Zulu Green Monsters
---